Lavette Treep
Face Cleansing and Exfoliating Cloth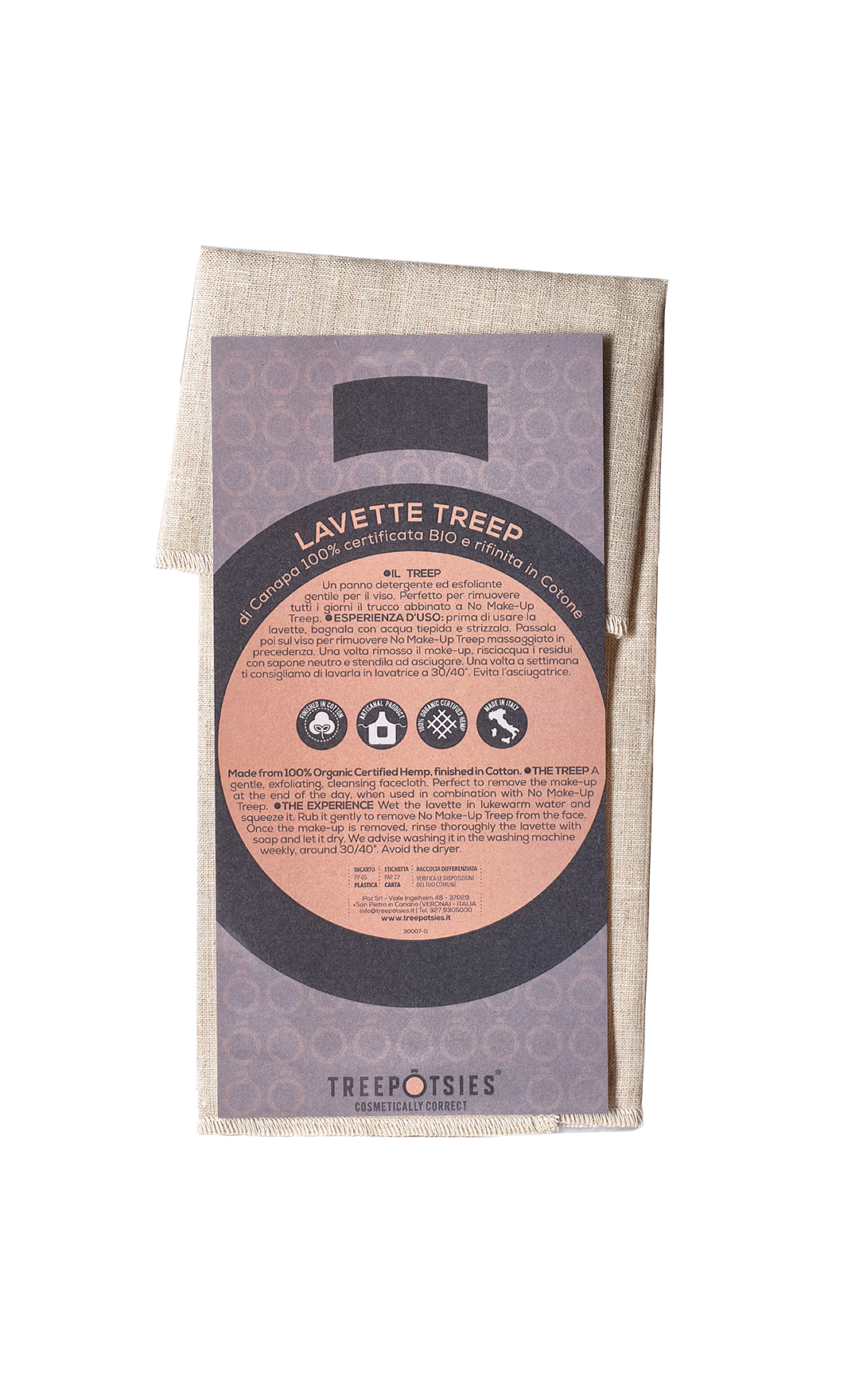 Lavette Treep
Face Cleansing and Exfoliating Cloth
made from 100% Organic Certified Hemp, finished in Cotton
THE TREEP

+

–
A gentle, exfoliating, cleansing facecloth
Perfect to remove the make-up at the end of the day, when used in combination with No Make-Up Treep. Made from 100% Organic Certified Hemp, hemmed with a thread of cotton. A completely artisanal product, Made in Italy, reusable and sustainable.
HOW TO USE

+

–
Wet the lavette in lukewarm water and squeeze it. Rub it gently to remove No Make-Up Treep from the face. Once the make-up, or the face mask, is removed, rinse thoroughly the lavette with soap and let it dry.
We advise washing it in the washing machine weekly, around 30/40°. Avoid the dryer.